MOBILE APP EXPERTS
App Development Services
For Windows, Android And IOS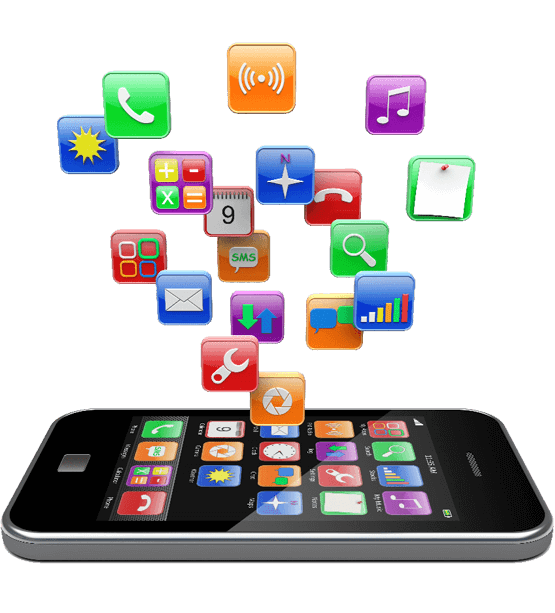 CREATIVE EXPERTS OF MOBILE APP
Globally Recognised, Mission Driven, Intelligent Team
MOBILE APPS FOR NATIVE, CROSS-PLATFORM AND WEB
App development San Francisco is a dynamic team of designers and developers, having a mission of building purposeful and real time performing mobile apps. We make easy to use and extremely fast responsive mobile apps.
We apply metrics-based mobile app creation methodologies. Our designs are based on ergonomics. We develop mobile apps that people prefer to use.
Revolutionary Offerings
Pertaining To Mobile Apps
We design mobile apps for application like video processing, retail operations, healthcare, utility tasks, banking, finance, insurance, automotive, entertainment, education, travel, food, product information, gaming, fitness etc.
Effective and dynamic mobile app monetization
We provide tailor-made monetization strategy for mobile apps based on company's requirement. Take advantage of your mobile application's ad space to gain revenue. Each mobile app is different with target audience. A detailed study can help in selecting suitable mobile app monetization strategy. We analyse app usage patterns and aligns the future developments based on their behaviours.
Fully responsive designs to fit all screen sizes
Responsive web design, is an appropriate method that can help us to adjust the design on diverse screen sizes. We design the mobile app with RWD principles so that its layout will fit to best suit the device's display. In place of separate design and code for each variant, we design a range of layouts—for example, phone, tablet and desktop. We consider device orientation also.
Application Program Interface For Mobile Apps
Application program interface is a technical development environment that allows access to another application or platform.It allows mobile developers limited access. Some websites allows their own users to publish content to their news feed from third-party mobile applications they're using. Such an arrangement has enabled many mobile apps to increase their user base very rapidly.
Mobile App Development San Francisco – Expert San Francisco App Developers
Whether you are looking for an end-to-end San Francisco app development services from idea to deployment or expansion of your current mobile team, we, App Development Companies in San Francisco have the abilities to customize an ideal solution to fit in your requirements.
Bring Clarity To Mobile Vision
Each great product begins as an issue to be solved. Many of our mobile app development San Francisco projects start by defining the core problems and then articulating solutions with a unique and bold app concept. Mobile App Developers San Francisco will take you right from problems to prototype within 30 days, culminating the application development San Francisco concept, app flow, user stories, visual design wireframes, and estimate for app development. Everything you require to tell the how, why, and what of your app, collect buy in from the key stakeholders and then make it reality.
Our San Francisco Mobile App Developers Capabilities
Product Strategy
Design Sprints
Comprehensive User Stories
Users and App Flows
Functionality and Features Catalogs
Wireframing and Information Architecture Maps
User Interface Designs for Android, iOS, and Apple Watch
Pixel-Perfect Mockups
Material Design Systems
Interaction and Motion Designs
Prototyping with Pixate, Flinto, InVision, Framer, AfterEffects, Origami, and Native
Realize Your Mobile Products
When you've defined the problems, established the foundation of your products and it is time to begin building, we Mobile Application Development San Francisco Company is a perfect development partner. Our application development San Francisco team is always committed, and usually consists of 2-3 mobile app Developer San Francisco per platform, 2 designers with QA integrated and project management throughout the procedure. Projects are broken in 1-3 week sprints, with every sprint consisting of sprints planning, every day scrum, and sprints reviews of software. We thrive on helping our customers navigate from moment they hit the "New Project" to launching in-app store successfully.
Partner For Products Evolution
Most of our customers were early pioneers within mobile development; however, now their product should develop as dynamically as landscape to stay relevant and fresh.
Whether you're living with pre-ARCs memory management, legacy code base, objC project set to drift to Swift or app that is ripe to get ported to new platform, San Francisco Mobile App Development can augment your current resources with highly capable design & development team.
Whatever challenge you face, we can flawlessly embed in your ios development San Francisco or android development San Francisco team or take the ownership of entire process to speed up initiatives across the roadmap.
COLLABORATIVE AND TRANSPARENT PROCESS
When we get our agile model on the table, our clients get best of our experience. This highly transparent and collaborative process offers you right co-ownership and visibility, ensuring that App Developers San Francisco are always heading in right direction always towards building best product.
Our customers have varying level of involvement in the process, depending on their own comfort level. A few participate in the sprint reviews in few weeks, while the others join in every day standups and draw request reviews. In addition, our coworking space affords us many opportunities to invite clients to work together with us alongside. The beauty of our process is that it enables constant alignment, measurement and reflection. And you're welcome to be a part of it in the way.
TECH-SAVVY, ASSORTED, INTELLIGENT APP DEVELOPERS
Reorganizing the digital space with remarkable code and design
We conceptualize and design any mobile app at a quicker pace with utmost collaboration to help the client. Our designs are fine tuned for excellent user experiences. Our years of expertise enables us to develop transformational mobile apps.
Our Portfolio






USER FRIENDLY INTERFACE
Outstanding and coherent user participation
A mobile app design that has a marvellous look and feel is due to an efficient User Experience (UX) and User Interface (UI) design. In current scenario, we develop mobile applications which are logically built by putting UI/UX design into consideration.
Appraisal from astute customers

App development San Francisco, was able to articulate our mobile app project through many intricate steps to develop a smart and fascinating application with multiple functions. The team is highly experienced and we would definitely hire them for future projects.
Isabella Miller

Our mobile app is an important sales tool for the product specialists and marketing department. The app is for marketing events and is used in all retail outlets worldwide. This objective was understood and applied exactly by app development San francisco team. We respect their professionalism and creativity.
Alexis Garcia

It is a health and wellness app serving individuals. This application inspires better fitness by motivating people, for continuously engaging in various healthy practices. We wanted to create an awareness amongst community. Our idea was to send message with sales initiatives. Our technical partner app development San Francisco, achieved it perfectly. We are very happy with the easy user interface.
Ethan Smith