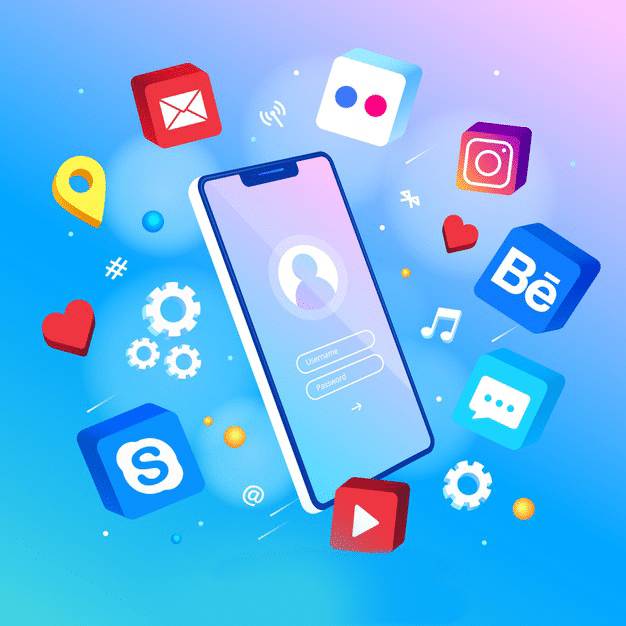 MEET OUR BRAND NEW SOLUTION
Redefining The Mobile App
Native, Hybrid And Web Apps, Blazing Apps, Beaming Users
Our sole mission is to flourish a visionary group that augments continuously, for conceptualizing and crafting unprecedented and thumping mobile apps
About Us
We believe that when information is in the right hand, it has the great power to change. With our user-centred strategy, we aim to create friendlier and smarter ways for you as well as your clients to engage with technologies, striving hard for life-enhancing users' experiences.
We identify that in this digital era, technology is in the CA of continuous evolution. We help the businesses such as yours to navigate the ever-changing backdrop and plot a way to success and growth. We create all apps with the end users in our mind. If our clients are not satisfied, we too are not. Our user focus has assisted transform conversion rate, improved brand reputation, won many awards, and helped all our clients move ahead in the game.
How Do We Make This Happen?
We mainly specialize in mobile app development which puts the users first and deliver life-enhancing online experience. The most successful applications, those that offer exceptional business transforming results and user experiences, are not created overnight.
It Is All About Team
In order to deliver mobile apps of the best quality, it takes excellent team.
Our team of exert mobile app developers and designers delivers the best mobile solutions. Our robust processes and agile approach allows us to do to our best in all the projects we take up.
Teams Together
A very successful project also will mean that our team works hand in hand with you or your team. A continuous loop of feedback and regular in person catch ups, assist us set up and maintain healthy relationship with all of our customers.
Our Customers Are At The Heart Of Our Team
We keep our user as the key decision maker in design and development stage of mobile apps, while you stay in control of budget.
At every stage of a mobile app development project, we will work with you. We will invite lots of feedbacks and use them to shape the constant app design and development.
OUR FORTE LIES AT
Evolved mobile app development, awesome designs, fostering prosperity
We make mobile apps that people admire and love. We make easy to use apps to motivate people for longer engagement. We focus on needs of users as we believe, this strategy results in better commercial profits for your organisation.
01.   We Believe In Quality
02.    We Believe In Creativity
03.   We Believe In Ability
04.   We Believe In Relation