BEST SERVICES
Mobile App Maintenance And Support
Mobile App Maintenance
Our Quality Assurance Team testifies app from all possible aspects & ensures up-to-date performance. Testers find the bugs, check the security & flaw.
Mobile App Strategy
Mobile app stratergy begins with the idea of interaction. the ultimate goals is to build the app that provide customers with exactly, what they want.
100% Responsive
We design 100% responsive apps with our expertise in Apple ios, android, and many other popular platforms
Services
San Francisco Mobile App Development and Design Services
Specialists in Android, iOS and Windows Application Development Apps for iOS
We design and develop iOS application for iPhone, iPad and iPod Touch. If you are looking for a straightforward app which gives you a presence on app store, or more bespoke apps developed to your precise requirements, we can assist you. We work together with you to easily design, build and test to our very high standard to ensure that you get the app you wish for. We have designed as well as built simple marketing applications, product showcase and complex data captures and calculation applications.
Apps for Android
Quickly reach the growing numbers of big Android users with your app intended for this famous smartphone platform. From initial concept to designing, building and publishing your application on Android Market, our development benefit lets us to advantage from reusable elements that are utilized across a range of mobile platforms, decreasing costs to you when creating a multi-platform application. Android apps created by us have an option of getting updated via a web interface, even without needing re-submission to the Google Play store.
Apps for Windows
Our expertise with Microsoft technology together with our mobile design and development experience means we can produce Windows apps that are simple to use, safe and integrate with the enterprise applications. With years of experience of system integrations and user interface designing, we create solutions that are effective & robust for mobile workforce.
Our Sectors
We are experienced and highly expert in working across many market sectors and helped many businesses resolve organizational challenges, enhance sales and even engage their audience. We are rated as one among the leading app design and development agencies. We've proven expertise in following industry sectors:
Financial Services
Healthcare and Pharmaceutical
Travel
Retail and consumer
Lifestyle
Automotive
Education
Energy and Utilities
App development San Francisco, was able to articulate our mobile app project through many intricate steps to develop a smart and fascinating application with multiple functions. The team is highly experienced and we would definitely hire them for future projects.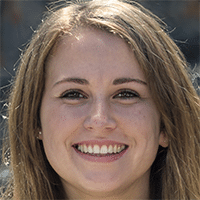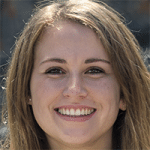 Our mobile app is an important sales tool for the product specialists and marketing department. The app is for marketing events and is used in all retail outlets worldwide. This objective was understood and applied exactly by app development San francisco team. We respect their professionalism and creativity.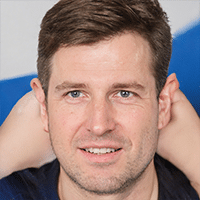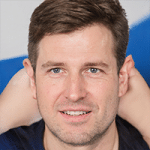 It is a health and wellness app serving individuals. This application inspires better fitness by motivating people, for continuously engaging in various healthy practices. We wanted to create an awareness amongst community. Our idea was to send message with sales initiatives. Our technical partner app development San Francisco, achieved it perfectly. We are very happy with the easy user interface.